Post by Branjita on May 14, 2020 11:11:57 GMT -6
A condensed history:

As most of you know, Bandai America came out with a line of 5 inch figures named Dragon Ball Evolve last year. They were very difficult to find at local stores, so most people had to resort to buying them online. Eventually, Walmarts started to be the best place for many people to find them locally (near the video games) while some people were successful in finding them at their Target stores (by the Power Rangers). Me, personally, I talked to a Target employee and showed her a barcode that she scanned with her device, and back when I did this, she told me not a single Target within XX amount of miles of Dallas, Texas had any, or any upcoming orders. So Target has been very, very "miss" rather than "hit and miss" for most people.
Before the COVID-19 pandemic, at the beginning of February 2020, at the Nuremberg Toy Fair (Nürnberger Spielwarenmesse) and London Toy Fair, Bandai Europe or Bandai UK showed off a 3-pack of the existing figures, and this was later shown at the end of February at the New York Toy Fair. I don't know what retailers actually received this, and I don't know if this also meant they were going to re-release the individual figures again as well.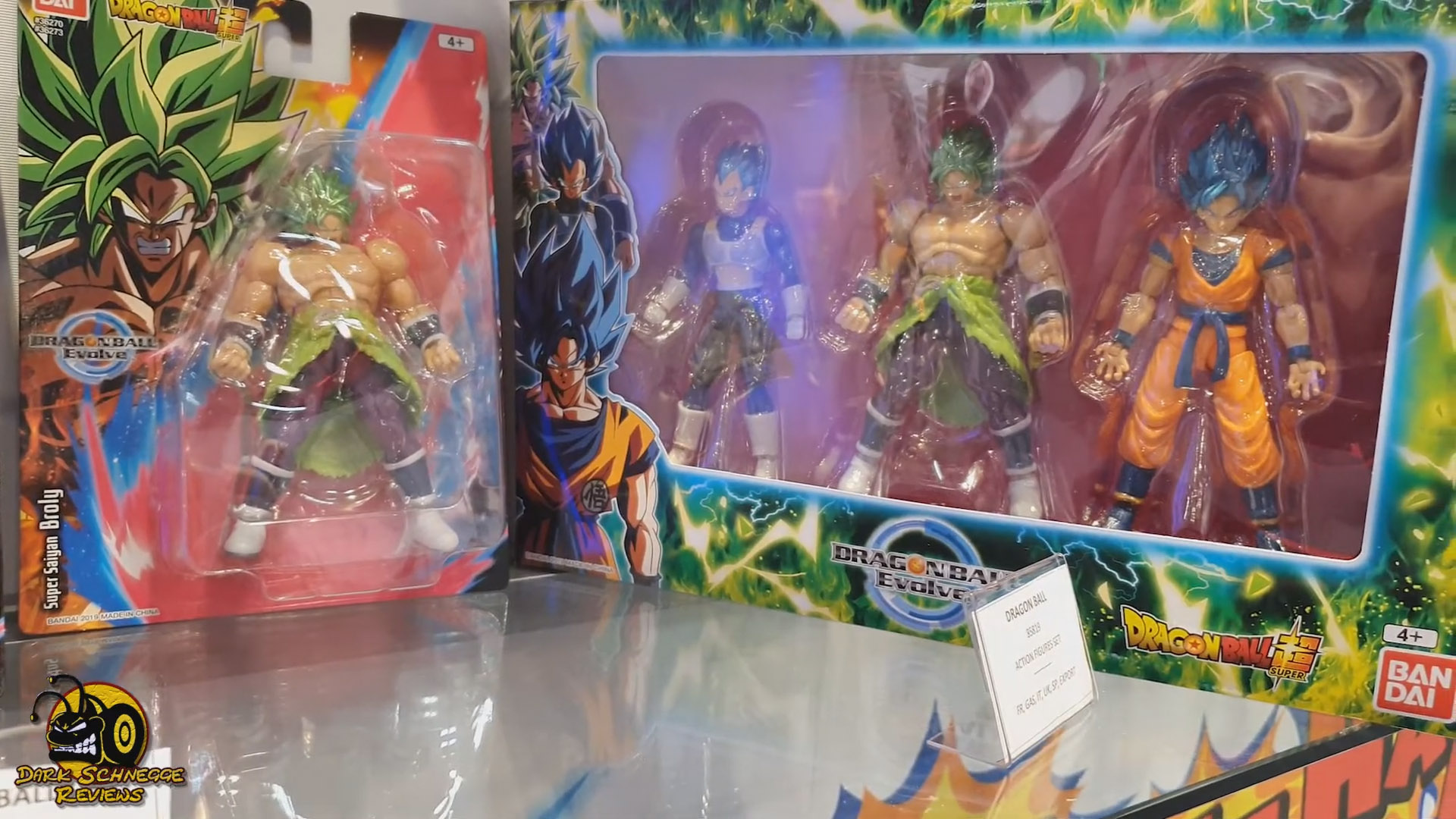 Regardless, I believe Bandai did this, since so many people had a hard time even finding these figures. In the US, at least where I live, the easiest way to get Dragon Stars figures is to pre-order them from Gamestop. But to my knowledge, Gamestop does not carry DragonBall Evolve. They certainly do not have it on their website, and I've never seen one in the store I typically go to.
Looking to the future:

With that said, my contact associated with Bandai America told me months ago that the Dragon Ball Evolve line was not canceled, and would have a second wave. What is in that wave? I have no idea. My contact doesn't tell me confidential information.
I told my contact that most people on here, Facebook, Instagram, and YouTube have complained about how small SS Broly is. And I urged them to push Bandai to make this a 5 inch "scale" line, rather than a 5 inch line. Hopefully that happens.
I was also told by them that the pandemic has slowed/delayed production and distribution of newer items, so that's part of the reason we haven't seen any/many new products. I think those of us who pre-order Banpresto products have noticed that very clearly. I for one, pre-ordered Ichiban Kuji Yamcha, and his release was changed from March to May, and I still haven't been instructed to pay for my pre-order yet. So most things are very delayed.
Enough of that. Here's the purpose of this thread. Vote for who you would like to see in future waves of this 5 inch (or 5 inch scale) line, and I'll send a link to my contact once we've received many votes.
Note: I've only included characters from DB Super because we have plenty of other 5 inch lines to pick and choose from to fill our collections with most DBZ characters. I think it's important for this line to stay focused on Super while it is just getting started. If they want to make us movie villain characters from DBZ movies... I'm all for it! But they really need to help us collect DB Super characters since there simply aren't any officially licensed options available at all currently in 5 inch scale.