Post by Branjita on Aug 23, 2013 15:21:57 GMT -6
by Branjita with information and pictures provided by Branjita, Marvelous Mark, almost certainly PGV, and unknown ebay sellers
DeAgostini = Italian figures with white bases that are permanently attached to the figures.
Editions Atlas = French figures with removable black bases with French writing on the bottom.
Planeta DeAgostini = Spanish (Spain and possibly Portugal?) figures that look identical to Editions Atlas figures but have Spanish writing on the bottom of the black bases.
DeAgostini Deutschland = German figures that look identical to Editions Atlas figures but have German writing on the bottom of the black bases.
Unpainted DeAgostini style figures exist, they are solid white colored, though I don't know where they were sold or which exact company made them.
First, we will go over the differences between DeAgostini and Editions Atlas/Planeta DeAgostini/DeAgostini Deutschland figures:
We generally nickname these figures DeAgostini if they have white bases and Atlas if they have black bases.
All white based figures came from Italy.
The black based figures came from several different places (see above), but were first sold in France.
White based figures are made of a rubbery PVC type of plastic with bases molded to the figures' feet. The bases are not removable because they are part of the figure. They have thick, nice and gooey looking paint jobs and rounded features to their sculpts. They remind me of the way AB 2 inch figures were painted.
Black based figures are made of a little harder plastic and have very hard black plastic bases that are removable (some are glued to the base). They have sharper detailing on their sculpts, but cheaper looking paint jobs--some are perfectly accurate while others almost look like bootlegs. The paint jobs aren't thick and luscious paint jobs like white based figures. The paint jobs are more similar to what you'd find on Jakks Pacific figures.
Identifying one type from the other type:
Italian DeAgostini
All come on white bases and are the only type that came on white bases. The bases have the DeA logo, Made in China, CE, (c)96 B.S./S.,T.A. on the bottom. There are 60 total figures. They were released two times. In 1996, #___? of the original 60 were released. They sold really well, so DeAgostini released the original #___? again in 200_? and added another #___? to the line making a total of 60. They were sold in _____________?
French Editions Atlas
All come on black bases that say 1996 B.S./S./T.A., (a number), the character's name in French, CE, something in French about not letting infants play with the figures, Editions Atlas (a number) Evreux, Fabrique en Chine. There are __ total figures. The first few figures look like refined sculpts of DeAgostini's first few releases (the Super Saiyan 4 Goku, Vegeta, Gogeta, and a few other characters. Some of the later releases look a lot like the DeAgostini releases, but modified in pose and/or height. Several of the figures are literally DeAgostini figures that were cast in the harder plastic, painted a little cheaper looking, and attached to black bases. The last few releases were completely original characters that DeAgostini never made or sold in Italy. They were released in France in 200_? and were sold similar to the way we do magazine subscriptions in the United States. They would come in your mailbox and a new figure would come every ____.
Planeta DeAgostini
All come on black bases that say...
DeAgostini Deutschland
All come on black bases that say...
Pics and more organization to come at a later time... do not pay attention to the text or pics below before I've had time to organize and do a better job on this

There are no major visible differences as far as the paint job and sculpt, but the bottom side of the bases is where you can find the important info.
Deagnostini figures were first produced in Italy, and had white bases that were not removable. In France, Editions Atlas released figures with similar sculpts, but had black bases that could be removed. It is a common belief that E.A. did not ever release figures with a white base, but this could be false. The E.A. figures are generally considered to have "improved" sculpts compared to the Deagnostini releases. Some of the figures are identical, but some have noticeable differences, such as the SS4 characters and Android 18.
The black base "Atlas figures" in Spain are like the images I've attached. The language is Spanish and there's no mention of Editions Atlas on them like the French Editions Atlas figures. No manufacturer at all. Just for reference, the Deagostini white base figures all have the DEA logo on the bottom of the base and not much text at all. Black base Editions Atlas figures say Editions Atlas on the bottom somewhere under the CE logo.
Spain Editions Atlas Bottom Side of Bases: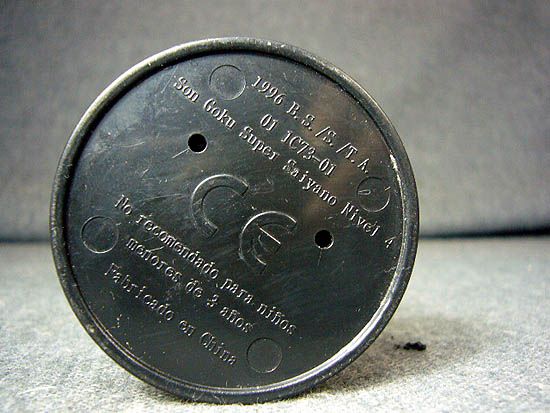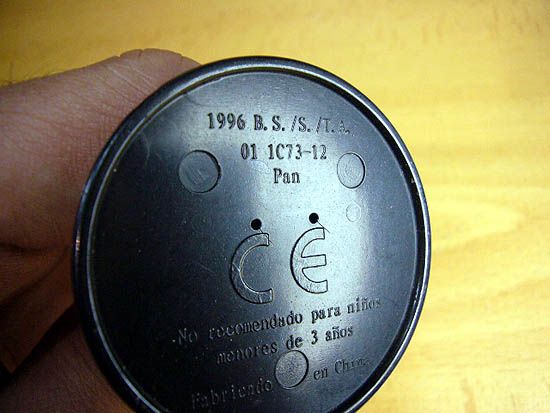 Germany Editions Atlas Bottom Side of Bases: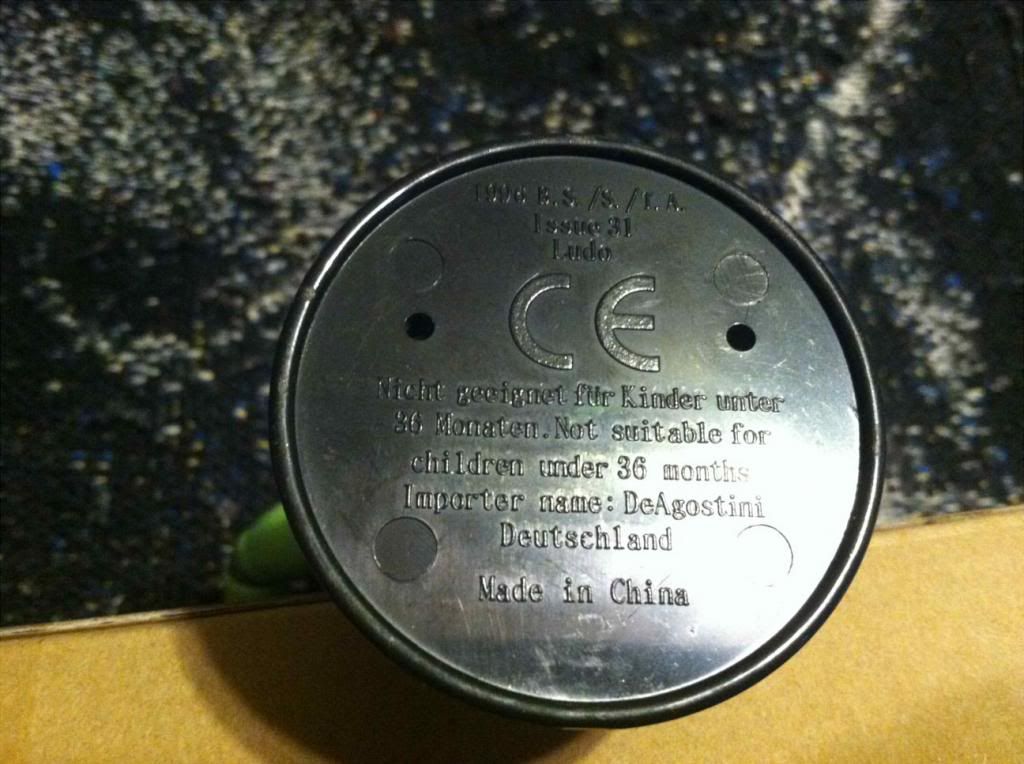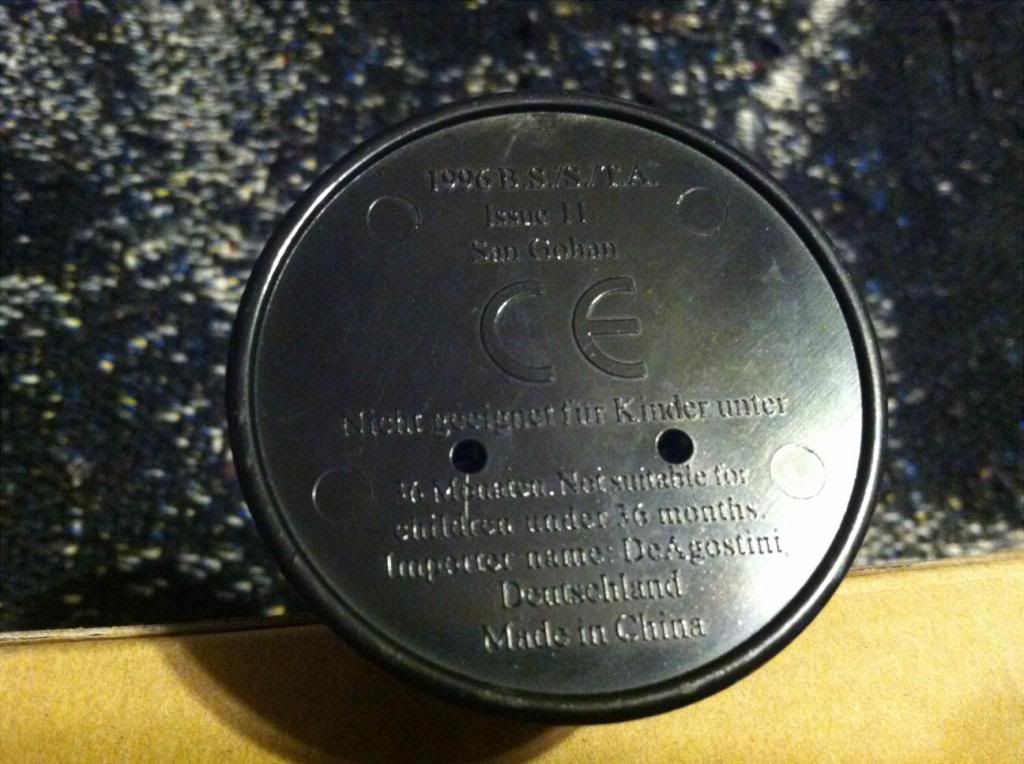 DeAgnostini vs Editions Atlas
Paint/Sculpt Comparison: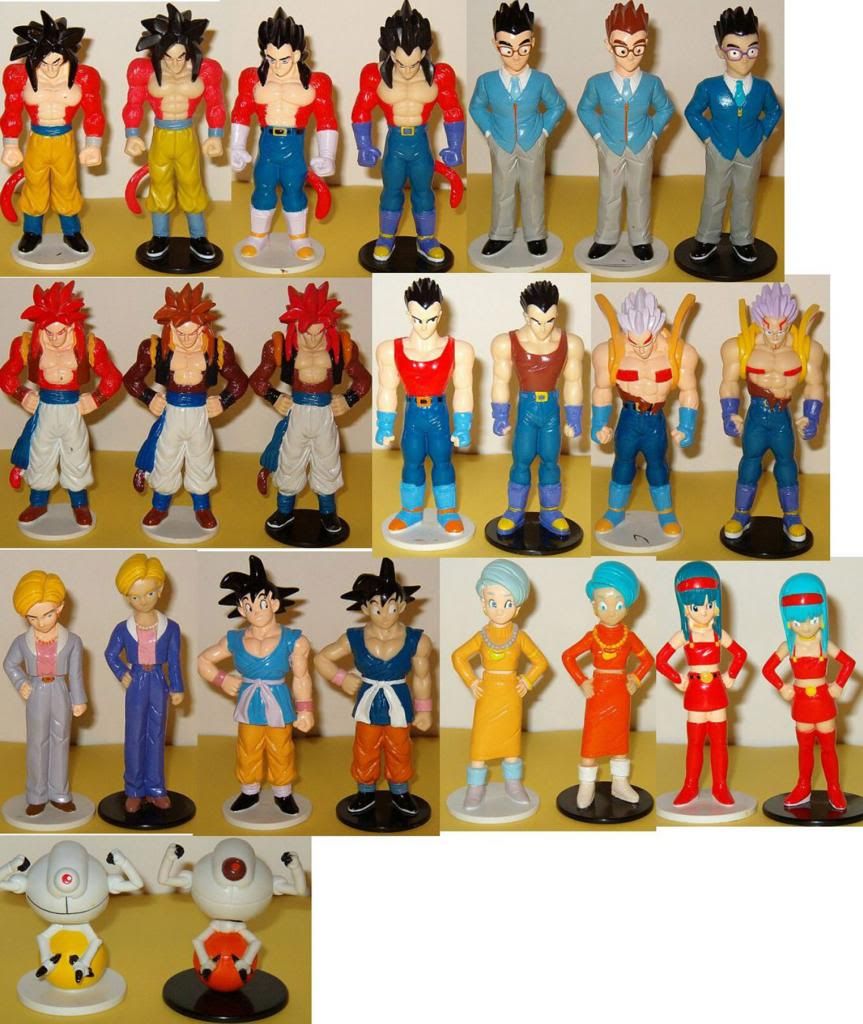 Thanks to
Marvelous Mark
and
Branjita
for the info and pics!