Post by Branjita on Jun 11, 2014 19:19:46 GMT -6
You know... I just noticed something.
At the beginning of DB, when Bulma asks Goku his age, he says 14. And she freaks out because she's 16 and calls him a pervert because he's in the bathroom while she's taking a bath.
Bulma: Yeesh...!
Bulma: How old are you anyway, kid?
Goku: How old am I?
Goku: 14.
Bulma: EEE-YAA!! EEE-YAAA!!
Bulma: VOYEUR!! PERV--!!
Bulma: You're only two years younger than me!!
Then,
a year later
, at the Tenkaichi Budokai tournament, we learn Goku is 12. The key word in that is... "is" 12. Not "was" 12.
Announcer: Kuririn, you said you were only 13 years old right? How old are you Son Goku?

...

Goku: Umm (counting on his fingers) 9...10...11...I'm 12!

Kuririn (Krillin): 12?! You said you were 14 before!!

Goku: That's 'cause I didn't know how to count back then! But the Old Timer taught me that after 11...comes 12 every single time!

[Audience laughs]

Bulma: I knew it!! No way he could be 14!! He never noticed what an awesome babe I am!!
That means Goku was 11 years old when DB started.

And... coincidentally... Gohan was 11 when he fought Cell.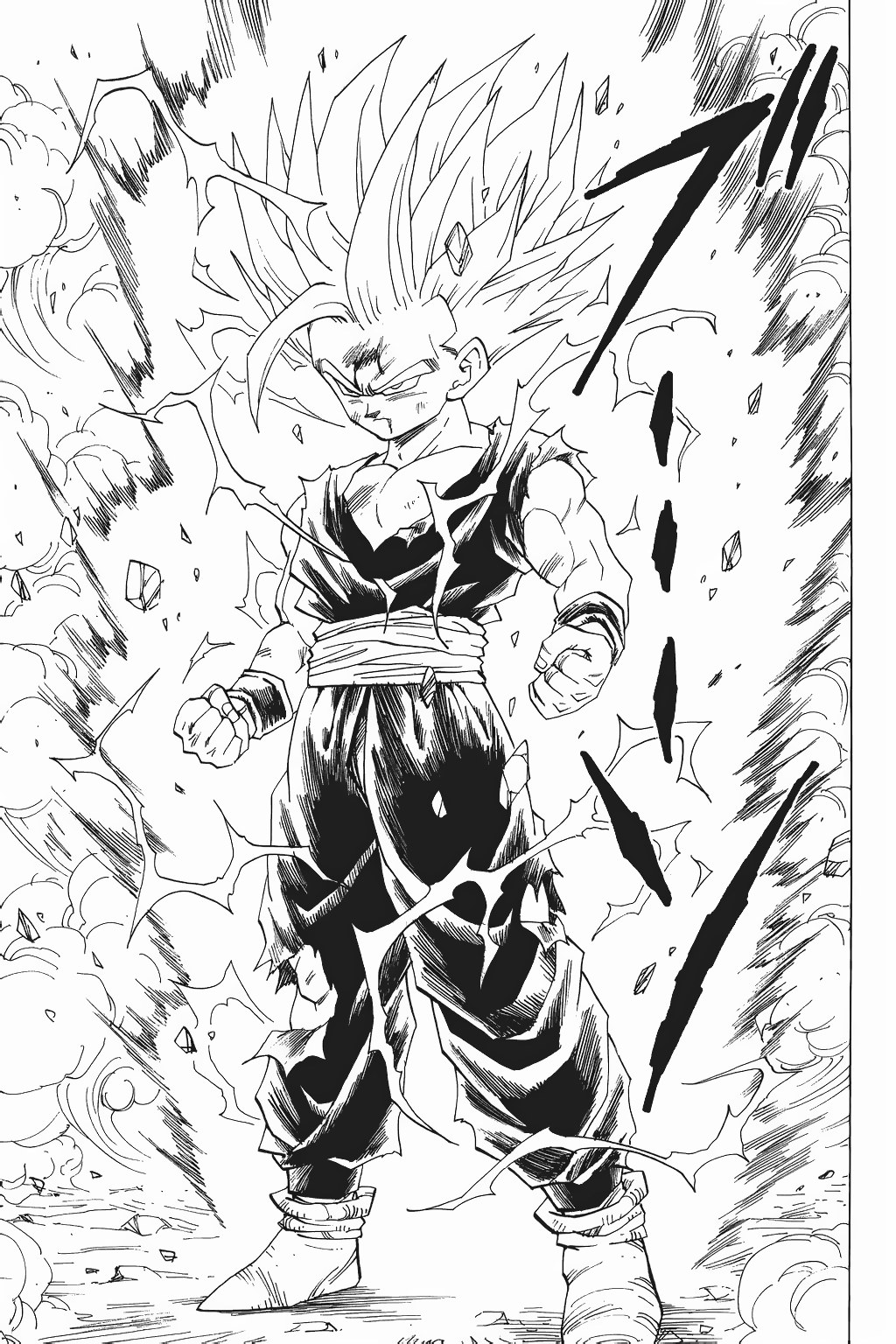 So anyway... I thought that was interesting, because I always incorrectly thought he was 12 at the beginning of the series.
But you know, this brings up a point I haven't brought up in years. I think pure Saiyans grow up very slowly. Both Goku and Vegeta were extremely short as kids. Well, we can assume Vegeta was. I think he was 5 years old (based on him being 5 years older than Goku) in the Bardock Special. Gohan and Trunks both grew a lot taller a lot quicker than their dads. And... it seems pure Saiyans continue to grow taller after they are no longer teenagers unlike most humans. Goku, Vegeta, (and Piccolo) continue to grow from Saiyan > Namek > Cell > Buu sagas. Piccolo is 8 years old when Raditz arrives on earth, so he's still growing by human standards, and goes from being just barely taller than Tien to being ridiculously tall in Buu Saga. But Gohan starts out very small, and even when he's only 5 years old, he's pretty close to adult Krillin's height on Namek (or in the Lord Slug movie like this screenshot).
But by the time he's 11, he's almost Krillin's height completely.
Goku wasn't a fully grown Krillin's height until one of those 3 years he was training on Kami's lookout (that we didn't see), and during those 3 years, Goku would have been between 16 and 19 years old. When he meets everybody at the Tenkaichi Budokai 3 years later, he is taller than Krillin, who is (apparently) fully grown. He was 16 when he defeated King Piccolo and met Kami the first time... and he and a not-fully-grown Krillin were about the same height with Goku just being a little bit taller just days before that. So either after a year of training... or 2 years of training... he should have been the same height as a fully grown Krillin.
In other words, Gohan at 11 years old, was as tall as a 17 or 18 year old Goku.
And... just for craps and giggles... at 17 years old, when Great Saiyaman saga begins, Gohan is the same height as his dad, or close to it. So, with his human DNA, he ended up growing to his max height about the same as a regular human would. Meanwhile, Goku seemed to finally stop getting taller around this time, and he was 37 at the start of this saga, and Vegeta was 42.
Future Trunks was the same way as Gohan. He arrived at 17 years old (I think...? This is the one thing I'm not willing to cross-reference because I spent so much time researching it a few weeks ago for
MP8
... where the hell did I type all that stuff?!) and after a year of Hyperbolic Time Chamber training, he grew up to what we can assume is his max height at 18 years old. Pretty typical human growth type.